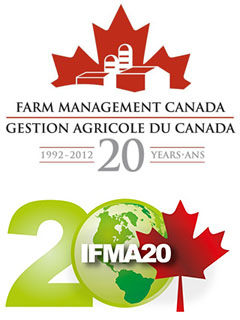 Farm Management Canada / Gestion Agricole Du Canada
Considerably more than a 'Society' website offering a very wide range of information, news, services and business aids including software, farm output prices, weather forecasts and so much more. Conferences and local links provided. Membership includes a bi-monthly newsletter. Purchases can be made from the site.
A choice of English and French language websites, and there are sister websites dealing with farm succession. Worth making a visit just for the breadth of coverage, including CBC news articles from around the agricultural world.
Previously the Canadian Farm Business Management Council – the organisation celebrated its 20th anniversary with a change of name in 2012
CFM / GAC were the principal organisers of the 20th International Farm Management Congress (IFMA20) in Québec City in July 2015
Website: www.fmc-gac.com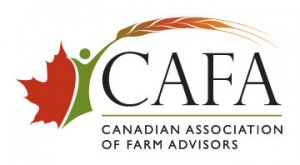 Canadian Association of Farm Advisors
The Canadian Association of Farm Advisors (CAFA) Inc. is a national, not-for-profit organization of professional farm advisors with the goal of assisting farm families and businesses by continually improving their skills and knowledge.

Farm advisors include, among others, accountants, bankers, financial planners, lawyers, insurance agents, grain marketers, agrologist, government, veterinarians, family coaches and interested farmers. On a regular basis members meet to hear from speakers on matters of common interest to increase their knowledge of farm management and family dynamics. The meetings also serve as an in-person networking opportunity to foster professional relationships and encourage multi-disciplinary team work.
Website: www.cafanet.ca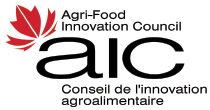 Agricultural Institute of Canada
The Agricultural Institute of Canada exists to have a positive impact on the agri-food sector. It represents individuals and organizations involved in Canadian Agriculture, food, environment and health, providing them with opportunities for involvement in AIC activities, connection to a broad network of credible members and a voice for their views on food sufficiency, environment and food safety.
Website: www.aic.ca